MenuSano can help with more than just Nutritional Information
MenuSano is the fastest and easiest way to do Nutritional Analysis and generate Nutritional Fact Labels for all your recipes and dishes. But that's not all it can do. 

A powerful suite of features can help you design and build new menus faster than ever before. Making anytime, the right time to build your holiday – or indeed any seasonal or time limited – menu. 

Nutritional Information
With more and more guests wanting to make informed decisions, providing them with nutrition information can make a big difference.
Recipe Experimentation
MenuSano can help alleviate supply chain and rush ordering issues for common holiday ingredients by allowing you to experiment with your recipes by substituting ingredients.

Recipe Scaling
Easily scale up and down your recipes with MenuSano. Whether you are serving a small intimate group, or a large banquet hall, you can use MenuSano to get an accurate scale of the ingredients needed.
A gift from MenuSano this Holiday Season
Use Promo Code NKO3LXQK to get 10% off a monthly or yearly basic subscription to MenuSano. For first time-subscribers only.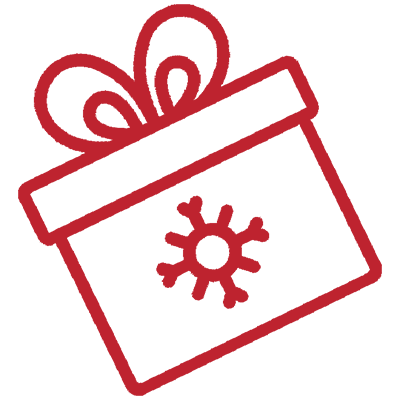 Feed More or Feed Less – Scaling Recipes for Event Dining
Your Guide to Creating Holiday Menus
Benefiting from the Slow Season: A Guide for Restaurants
What Our Customers Are Saying...
"I'm very fascinated with the possibilities and opportunities that MenuSano provides. If I'm making something cholesterol-free, I can show the nutritional analysis with MenuSano. If I want to balance calories, I can swap out regular milk with coconut milk, and then add oatmeal. It's great to be able to see what I'm creating and its benefits to the body."
"Sending our recipes to a nutritionist, or out to a lab and having to wait three weeks for results is timely. I am constantly changing my recipes in general to improve them. Instead of using timely and costly methods to provide consumers with our product's information, we use MenuSano, a web-based nutritional calculator. It really has made this journey easier for me".
"MenuSano allows us to calculate our recipes with accuracy and instantly, it checks potential variations in the recipe. For instance, if we notice one item in development might be slightly higher in calories, salt, or other factors than we would like, we can make the necessary changes. This has allowed us to provide much more accurate information in our food items".
"The one thing we were surprised to find out is how much sodium our recipes contain. We thought we used minimal salt but Menusano helped us discover that some of our recipes contained a surprising amount, which made us change some of our recipes"
"The right product for the right application! Our business was at a standstill until we could sort out our nutrition labeling requirements. MenuSano's software was so easy to use, we were into production of our nutritional labels in minutes, no small feat! When we were obtaining our food safety certifications for Township 27, nutrition labeling became necessary. We were unsure of where to start or what to do. Many of the websites we researched claimed to provide all the answers and quite frankly didn't. Then we found MenuSano! MenuSano delivered on all fronts; nutrition labeling, ingredient sourcing, and all kinds of applications we hadn't even thought of. Sooo intuitive and easy to use, not sure where we would be without them!"
"Simple Interface, Good Feature Set, Excellent Price. Very easy to use, and comes with a short tutorial. Like the ability to be able to access Canadian Nutrient File data and to incorporate actual manufacturer nutritional information into recipe analysis. Nutrition Facts panel generation from a recipe helps to make the outcome very professional looking."
The best software by far for food companies. This software saved me. I had a deadline and the person I usually get to do my nutritional was not available. Thanks to this software, we will be doing it all ourselves from now on.