What is a Nutrition Claim?
According to Health Canada, when it comes to nutrient claims, there are three types: Nutrient Content claims, Health Claims, and General Health Claims.

Nutrient content claims are factual and relate to the food product's contents. An example would be "a good source of iron." These claims are regulated closely by food agencies and have to be factual. They are also reflected in the nutrition label and should match its contents.

Health Claims, however, speak of how a food product may be healthy or otherwise "better" for you. Low sodium, low fat, lower calories – all of these are examples of these claims. These also have to be factual, and charts are available to see when you can make these claims.
The third type is General Health Claims. Those refer to things like "healthy for you" or "healthy choice." A health agency does not control them, and while they should be factual, they don't have to be. They are often controlled by third parties who run their own classifications of food products.
What claim should I use for my product?
Well, that depends on you, and how you want to brand and sell your product. If you're trying to target a high – or low – amount of a particular ingredient, then you can use a Nutrient Claim. This would also be reflected on your nutrition label; any consumer could read the label and gather the information themselves.

If you aim to make healthy food, then you can use a Health Claim. Pointing out how little sugar you use, or how your product is low in fat is a great way to market it. Once again however, it has to reflect the claims of your nutrition label, and be factual. There are heavy fines associated with misleading or inaccurate health claims.

Finally, if your claim doesn't fall between these, you can look at governing and certification bodies or write your own General Health Claim. These should generally be factual, as being transparent and honest with your customers is the best way to ensure return business.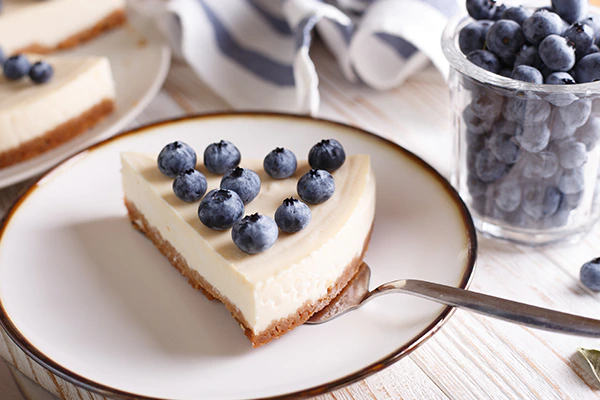 What NOT to do with a Nutrition Claim?
In general, you'll want to be truthful with your Nutrition Claims. Even if you use a General Health Claim, which isn't governed by any particular body, as mentioned above, the best way to ensure repeat customers is to be truthful and transparent.

As we mentioned in a previous blog post, one of the interesting facts we've found by working with bakeries and chocolatiers is that adding Nutrition Labels and being truthful about calories and sugars led to an increase in sales. Customers knew that what they were consuming wasn't the healthiest choice, but they appreciated the transparency, and it helped those who were calorie counting.
If you are making a Nutrient Claim or Health Claim though, you'll want to make sure that you've done proper Nutrition Analysis to make certain those claims are accurate. As these can fall under the purview of governing bodies, and false claims can be punishable with hefty fines.
Managing Nutrition Labels and Nutrition Claims
It's easy to get lost in the shuffle when the words "nutrition, claims, health, and labels" are thrown around so much. It's just a case of making sure that you know that a Nutrition Label is the Ingredient list with daily caloric intake amounts, and Nutrition Claims are additional statements added to packaging or labels.

MenuSano allows you to create Nutrition Labels quickly and easily. Just enter your ingredients, the amounts, and serving sizes, and MenuSano will generate Nutrition Labels for you that can be downloaded, printed, and added to packaging.

In addition, following guidelines for Nutrition Claims is easier with MenuSano, as all the information you need is displayed simply, and available in an easily exportable format.

Start your Free Trial today!