Enhancing Patient & Visitor Nutrition and Experience
Why Hospitals Trust MenuSano
Empowering Healthier Choices in Stressful Times
Even the most health-conscious people can make less healthy decisions when tired, stressed, and worried—common states of mind for staff, patients, and visitors in hospital settings. When someone wants to grab a quick snack between their loved one's medical procedures, they often pick the fastest, unhealthy option. Nutrition, at this time, isn't always top-of-mind. However, it should always be available.
That's why MenuSano provides healthy eating options in healthcare settings, empowering consumers to understand the content of their food and make healthier eating choices for themselves.
In a world where every meal counts toward patient care, MenuSano makes it easier for hospitals to offer optimal nutrition without compromising taste or breaking the bank. Reach out for a demo today.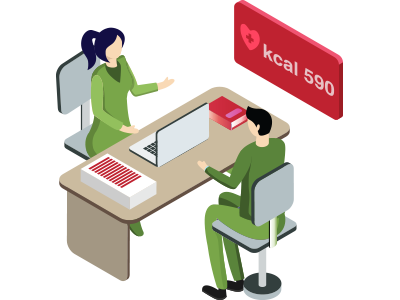 Champlain Hospitals uses MenuSano to help visitors, patients, and staff to make healthier choices from their food menus.