MenuSano is used globally by Foodservices, Manufacturing, Retail, Healthcare, Education, and more.
With MenuSano, businesses can perform recipe analysis, virtual experimentation, government-compliant labelling, and so much more. Below are some of MenuSano's wonderful clients.
MenuSano Community Members
All
Restaurants & Cafes
Bakeries
Butchers
Cannabis
Chocolatiers
Consultants
Education & Research
Food Manufacturers
Healthcare & Care Homes
Meal Kits & Caterers
Pizzeria
Pet Products
Retail
Other
How Chef Luciano uses MenuSano to Create Exceptional Guest Experiences
Watch how chef Luciano uses our nutrition calculator program to bring his delicious recipes to life at his restaurant! Chef Luciano has always been food's number one fan. Instead of spending his childhood biking around his neighborhood and playing with his friends, he chose to master the art of cooking.
Passionate about healthy food, Chef Luciano uses MenuSano to feed his guests fresh healthy meals.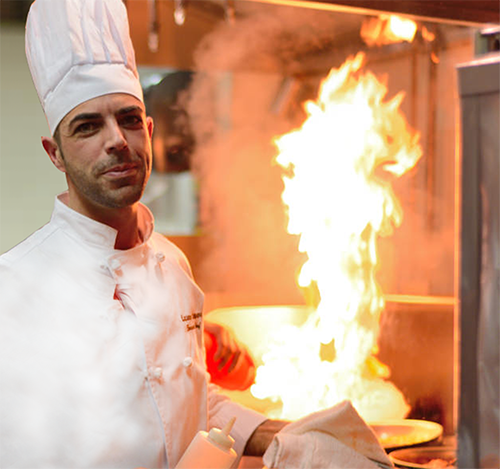 Township 27 Inc.
Township 27 Inc. leverages MenuSano's nutrition fact labels to expand their business.
Keto Food Co.
Keto Food Co. saves valuable time with MenuSano's Recipe Costing.
BonBon Collections.
BonBon Collections turns to MenuSano better serve their food-restricted customers.