Nutrition Education Program
Empowering the Next Generation Through Nutritional Education
We understand that teaching nutrition to school-aged youth isn't just about food; it's about laying the groundwork for a lifetime of healthy choices. The educational impact of nutritional awareness extends beyond the boundaries of health sciences. It enriches a student's understanding of literacy by deciphering food labels, amplifies numeracy through caloric counting and portion sizes, and even adds layers to their scientific reasoning by understanding how different nutrients affect the body.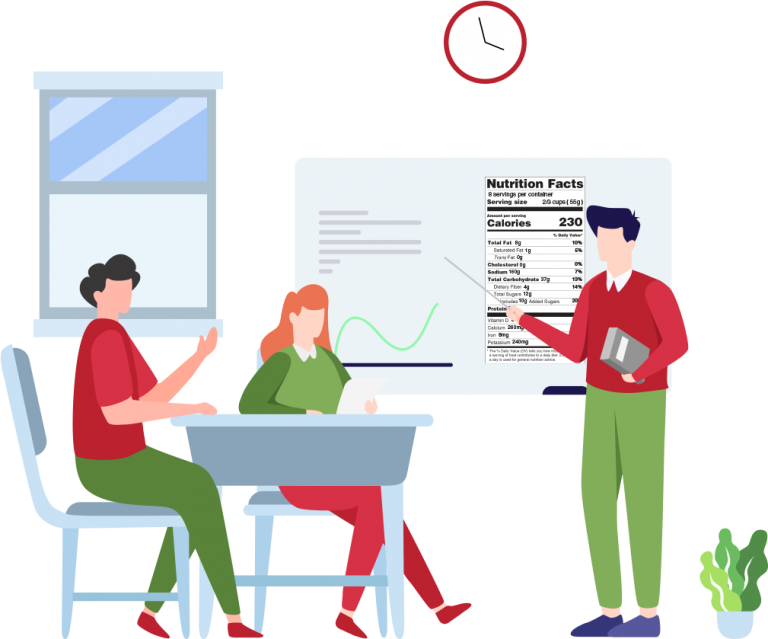 Nutrition Analysis Software for Schools
Recognizing the vital role schools play in shaping future generations, MenuSano offers a unique program specifically designed for publicly-funded educational institutions. If you're teaching nutrition as part of your curriculum, you can gain access to our top-notch nutrition analysis software at a special reduced rate.

Our software is designed to be user-friendly, allowing students to focus more on understanding nutritional data rather than navigating a complicated interface.

Compliance and Guidelines
MenuSano ensures that all school nutritional information is compliant with government standards, giving students and educators alike a reliable source of information.

Get immediate nutritional data, allowing for dynamic and interactive classroom discussions.
Aligning Missions for a Healthier Tomorrow
Our mission at MenuSano is clear: to improve public health through better nutritional awareness, particularly when dining outside the home. By equipping students with the skills and knowledge to make healthier eating choices, we believe we're taking a significant step toward realizing this mission.
Get Started with Our Program
If you represent a publicly-funded school and are passionate about educating your students on the importance of nutrition and nutritional analysis, we invite you to apply for our Public School Nutrition Education Program.
Fill out our form, and let's embark on this vital educational journey together.
Join us in sowing the seeds of nutritional knowledge today for a healthier, happier tomorrow.
Apply Today by Filling out the Form Below