The Food Labeling Modernization Act is a bipartisan bill that has been introduced in the House of Representatives. The act aims to modernize food labeling and marketing claims for American consumers.
It was introduced by Congressman Mike Pompeo, who says "American consumers have a right to know what's in the food they and their families eat, but that isn't always easy with today's opaque food labels and marketing claims."
Why should Food Manufacturers Care?
The FLMA "will update [the] nation's packaging requirements to provide clear nutritional information to consumers to help them make healthier and more informed purchasing decisions," which can only be considered a positive. However, while this is a benefit to consumers, there is an impact on manufacturers due to the changes.
The most obvious downside is the cost of reworking labels, which could be a significant expense.
Manufacturers will have to spend more money on labels if the act is passed. It will be important for manufacturers to do some research into what specific changes need to happen in order to get their products ready by the deadline so that there aren't any big setbacks.
This will likely increase costs at least initially since many companies might want to do these things all at once rather than phase it out over time.
On top of that, there's also going to be an increased effort on manufacturer's parts to ensure they're using compliant language/ingredients in their products as well as making sure they have proper disclosure statements should any ingredients change post-reformulation.
However, part of the impetus for this reform is that there are some inconsistencies with current labels.
For example, the FDA has recognized that 'added sugars' need to be more clearly defined on food labels since manufacturers have been using it as a synonym for "sugars."
This isn't entirely accurate and does not convey the idea consumers should look at their intake of both added/free sugars, which might impact obesity rates in America even further.
Another point where manufacturers will likely benefit from the act is when labeling products like oils (coconut oil) or spreads (butter).
These items fall into somewhat ambiguous categories currently due to issues like natural variations between batches. This results in inconsistent information on certain products.
The FLMA has also been pushing to more clearly define terms like "healthy" and "natural," which might lead to more transparency among consumers.
Is this information helpful for food manufacturers? In some ways, yes – it will be very beneficial when all of the items on a label have consistent definitions across similar products so that people know exactly what they are buying. It could also help with marketing new healthier options in stores or restaurants by giving them a means of effectively distinguishing themselves from competitors while still being clear about their ingredients.
There is definitely some risk involved though because there may not be enough time between now and when the act takes effect for companies to meet all of the requirements before the deadline hits.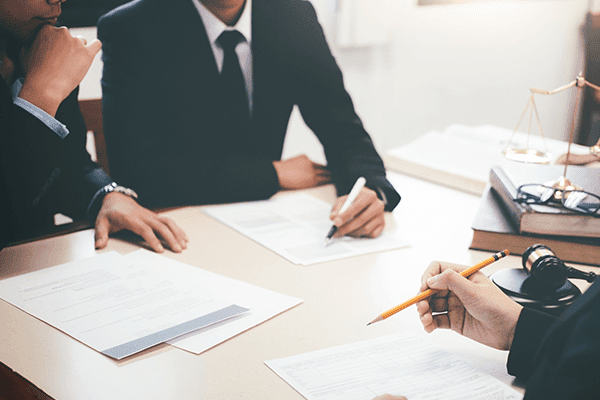 Major Proposed changes to Nutrition Labels
The Food and Drug Administration's new rules on the use of phrases like "healthy" and "natural" are an illustration of an area that the bill is striving to correct. This legislation would force the FDA to establish uniform rules for labeling, as well as "demand that the [Food and Drug Administration] define what these words actually mean."
These new standards will give customers more information on labels. The nutrition facts panel must appear adjacent to the product name and the ingredient list should also provide details of any artificial flavor, color, or chemical preservative that might be in the food.
Overall, the impact that this bill could potentially have on consumers is positive. It allows them to make more informed choices when shopping for their favorite foods and beverages through labels being updated with relevant and useful information including added sugars, dietary fibers, or calories from alcohols not previously required under current regulations.
Proposed changes in more detail
Conventional Foods
The FDA would be required by the FLMA to define what the words "healthy" and "natural" mean as well as establish legal definitions for words like "synthetic" and "artificial". The bills ask that FDA either update or draft regulations regarding meal claims that include sodium, fat, added sugars, and low-added sugar claims.
Food Allergens
The bills instruct the FDA to establish lists of new food allergens based on allergy reactions. In addition, foods sold at retail and online would be required to list any gluten-containing components.
Submission of Food Labels to the FDA
Manufacturers and importers of food must provide the Food and Drug Administration with all relevant information about their labels, including the Nutrition Facts Panel. An applicant must notify the FDA immediately if any information in a manufacturer's or importer's submission changes. Any labeling information that is not supplied may result in a $10,000 per day civil penalty to that organization.
Standards of Identity
For foods containing nutrients and ingredients that are linked with public health, the bill requires the FDA to evaluate and determine what these minimal quantities are. The FDA would also be required to change criteria for identification in order to allow for the use of ingredients like potassium chloride which can function as salt substitutes and force yogurts and yogurt-based products to contain a minimum amount of active and live cultures per gram.
Sugar Alcohols and Isolated Fibers
Because sugars can cause harm to people who consume them in large quantities nutrition facts panels would have to include a warning about such foods. In addition, if any of these components are present in meals at a level greater than that permitted by the FDA, the agency must issue rules setting tolerances for these ingredients.
Sale of Food Online
For online vendors, the law specifies that the nutrition facts panel must appear on the first page of a food product's web listing. By sharing this information upfront, the changes will ensure that consumers have all of the information they need.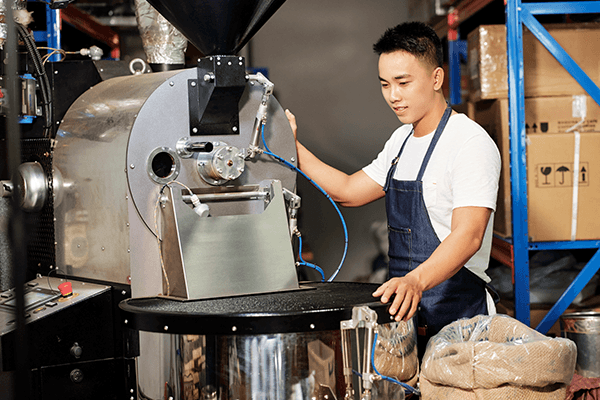 Nutrition Label Update effects on Food Manufacturers
This issue will be particularly important for those in the food manufacturing industry as many companies have products on shelves at grocery stores nationwide. While existing products will not need to be recalled, new labels will be required when creating new products.
The Nutrition Facts Label will also be changing with the updates in nutrition labeling laws under this bill, which could impact food manufacturers that are currently producing different versions of their product for distribution in different countries.
One of the biggest changes for manufacturers under this act is how Nutrition Facts labels are organized. Under the proposed updates, serving size information would be included at the top of the label in a larger font than nutrient declarations making them easier to read.
The full nutrition facts panel must also include calorie counts based on different serving sizes for up-to-date dietary recommendations; currently, calories can only be counted by using standard servings which don't account for all variables.
With the new changes, manufacturers won't have as many questions about the labels because there will be a standard for all foods, which means they can spend less time rewriting product's recipes or formulations.
How MenuSano can Help
What people eat and how they eat it is always evolving, and this new bill will help the food industry continue to offer consumers what they want – healthier options that are compliant with current labeling laws.
It will also make everything easier for manufacturers during the reformulation process, which means they can spend more time focusing on how to improve their products. MenuSano is a simple and affordable way for food manufacturers to create Nutrition Fact Labels that are up-to-date with current labeling laws across the country.
Our software works with your current in-house systems to offer a straightforward, fast, and accurate labeling solution.
Contact us today to learn more about our Food Labeling Modernization Act Label Compliance Solution for food manufacturers, and take advantage of our 14-Day Free Trial!