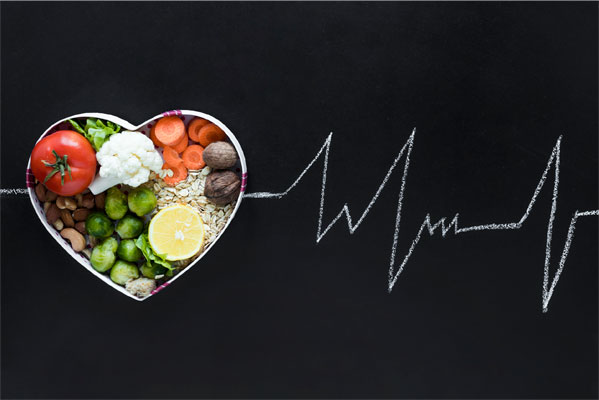 The customers that eat at your restaurant come from all walks of life. More specifically, they may have dietary restrictions associated with a chronic disease such as diabetes and cardiovascular disease. In Canada, 1 in 12 adults over age 20 live with heart disease, and it is projected that by 2020, 10.8% of Canadians will be diagnosed with diabetes. Today, it's common to know someone in your family or friends who has heart disease or diabetes. It quite costly federally for treating these diseases. Diabetes cost the Canadian healthcare system and economy $11.7 billion in 2010, and costs will rise to $16 billion by 2020.
Since a significant portion of the population are at risk for diabetes or heart disease and many already have it, displaying nutrition information on menus is a great service. It allows people living with these diseases to eat out and enjoy life while making sure they're eating well. Furthermore, diseases such as these should not prevent people from ordering satisfying and tasty dishes! If your restaurant is using nutrition analysis software, it is possible to experiment with recipes to make them healthy and tasty! This is because nutrition software lets you swap out ingredients and check how the nutrition values change.
The first step is making sure your restaurant is not one that repels these customers. It is important to understand what they are looking for on a menu. In this blog, we will outline some of these things as well as how nutritional analysis software can help you and your restaurant become more successful in serving a diverse customer base.
What are they looking for on a menu?
This is the first question you should ask yourself when considering customers with specific dietary needs. Obviously, these customers should indicate upon ordering whether or not they have a specific dietary need, but you can be proactive in labeling dishes on the menu that they are able to eat. This not only will make them more comfortable ordering these dishes, but confident as well. While there are many different types of chronic illnesses that may cause your customers to have specific dietary requirements, below are some of the more common ones to jumpstart your knowledge of this issue. Also there are some suggestions for ingredients that align with their dietary needs.
Diabetes
It is important to know that many cases of type 2 diabetes are preventable and even reversible. People with Type 1 and Type 2 diabetes need to watch their carb intake very closely. It is the type of carbohydrate that is important: high-fibre complex carbs are good; starchy/refined carbs are bad. Here are some great foods for people trying to avoid diabetes and for people who have the disease:
Fish-contain omega 3 acids protect the cells that line blood vessels and promote overall heart health
Leafy greens–easily digestible carbs, protect eye degeneration
Eggs–provides a source of "good cholesterol" and contain antioxidants that protect the eyes from diseases
Chia seeds–high in fiber, low in digestible carbs
If you're thinking about recipes in your restaurant that are diabetes friendly consider swapping these ingredients:
| Instead of… | Try these high-fiber options… |
| --- | --- |
| White rice | Brown or wild rice, riced cauliflower |
| White potatoes (including fries and mashed potatoes) | Sweet potatoes, yams, cauliflower mash |
| Regular pasta | Whole-wheat pasta, spaghetti squash |
| White bread | Whole-wheat or whole-grain bread |
| Instant oatmeal | Steel-cut or rolled oats |
| Corn | Peas or leafy greens |
Cardiovascular Disease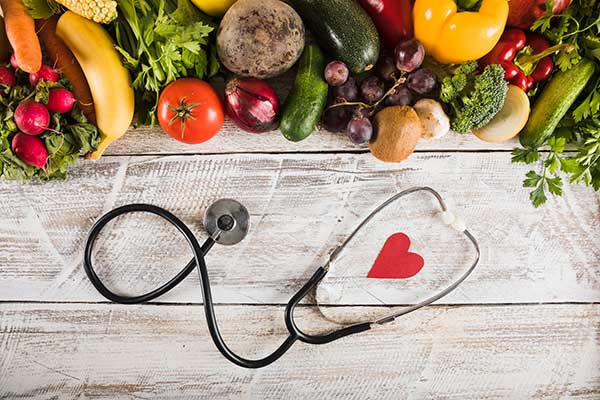 Cardiovascular disease requires a low cholesterol diet with limited saturated fat and salt. An abundance of vegetables, fruits, whole grains, and legumes is recommended. As well as a variety of protein-rich foods such as lean meat, fish, and vegetable sources of protein.
Similarly to diabetes, the right kind of carbohydrates is important: the complex kind. Here are some good sources of carbs for people following a heart friendly diet:
Easily digestible carbs:
Oatmeal
Polenta
Rice
Cooked fruits and vegetables
Applesauce
Steamed veggies
Pumpkin
Squash
Fatty protein sources
Fish
Peanut butter
Eggs
Shellfish
Dairy substitutes
Consider swapping these ingredients to make heart healthy dishes:
| Instead of… | Try these options… |
| --- | --- |
| Whole Milk | Fat-free or low-fat milk |
| Heavy cream | Evaporated skim milk or low-fat yogurt. Also low-fat unsalted cottage cheese |
| Cream cheese | Soft margarine combined with low-fat coattage cheese |
| Butter | soft margarine or vegetable oil |
| Unsweetened baking chocolate | unsweetened cocoa powder or carob powder (since carob is sweeter than cocoa, reduce the sugar in the recipe by 25%) |
| Fried Tortilla Chips | baked tortilla chips (reduced sodium version) |
| Regular Baked Goods | Baked goods, such as cookies, cakes and pies, and pie crusts made with unsaturated oil or soft margarines, egg whites or egg substitutes, and fat-free milk |
Creative, Accommodating Dishes
If you read the list of ingredients above, the gears in your brain should be turning (in a good way!). The key thing to remember here is that dishes that cater to people with specific dietary restrictions do not have to be bland or boring. There are so many delicious dishes that can be created from those ingredients that your customers, whether they have disease-related dietary restrictions or not, will love!Here are some ideas to get you started:
Gluten free pasta with marinara sauce and meatballs (no breadcrumbs)
Omelettes with mixed vegetables
Salmon, brown rice and steamed broccoli
Sauteed spinach and quinoa
Pork chops
Chicken chili
Grilled chicken breast and sweet potatoes
The Next Step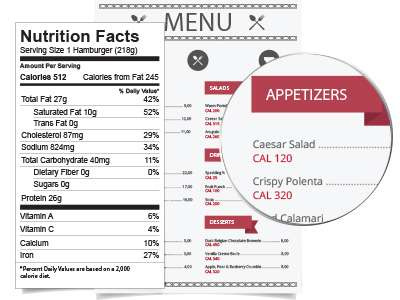 How can MenuSano nutritional analysis software help you cater to all types of customers? Excited to try out some of these new ingredients and dishes? With MenuSano, your ability to experiment with recipes becomes simple, efficient and effective. Since you have the ability to customize each dish and add any ingredients you wish, you will be aware if the food you are providing to your customers aligns with their needs. If, for some reason, it doesn't you will be able to adapt the dish to a different version that does.Throughout this process, you will become more aware of what you are serving customers and more informed in general about just what goes into that delicious food you are serving. Both you and your customers can become overall more educated using the MenuSano nutritional analysis software.The software is comprehensive, detailing the total amount of calories in the serving and the serving size as well as the fat and carbohydrate breakdown in terms of fiber and sugar. It also shows protein, sodium, and vitamins A & C as well as calcium and iron. These statistics are very valuable to people with diseases who need to know exactly what is on their plate. Try a free trial for yourself at MenuSano.com!