Planning ahead for meals can help you save time and money, while also ensuring that you and your family are eating healthy. However, you can't just eat anything. It's important to analyze recipes for nutritional value so that you can create a personalized food budget, and develop a realistic meal plan that fits your lifestyle. But with so many different methods and strategies out there for meal planning, it can be hard to know where to start.
What Is Meal Planning?
Meal planning is the process of creating a menu for one or more meals, in advance. This can be done for a day, week, month, or even longer. By sitting down and mapping out what you'll be eating ahead of time, you can take the guesswork (and stress) out of mealtime.
There are many ways to approach meal planning. Some people prefer to plan all their meals from scratch, while others prefer to use ready-made recipes as a starting point. Some people like to plan their meals around specific themes (like "Meatless Monday" or "Taco Tuesday"), while others simply choose recipes that they know their family will enjoy. No matter what your approach, the goal is the same: to make mealtime simpler and less stressful.
What Do You Need?
To start meal planning, you'll need a few things:
A way to track your meals. This can be as simple as a notebook or piece of paper, or you can use a phone app or online program.
A list of the recipes you want to make. You can find these online, in cookbooks, or from family and friends.
The ingredients for those recipes. Make sure to check your pantry and fridge before heading to the grocery store so you don't end up buying things you already have.
A way to organize your recipes. This can be a physical recipe box, a folder on your computer, or even just a Pinterest board.
Of course, meal planning isn't just about preparation. You also need to consider storage.
If you're meal prepping for the week, you'll need storage containers for all of your food. If you're cooking ahead for the month, you'll need freezer-safe containers or bags. And if you're doing both, you'll need a combination of both types of containers.
You'll also need to think about how you're going to reheat your food. If you're meal prepping for the week, will you be eating at home or bringing your food with you to work? If you're cooking ahead for the month, will you be thawing and reheating your meals or eating them frozen?
When you're meal prepping, it's important to have a plan. That means knowing what you're going to make, when you're going to make it, and how you're going to store it. Without a plan, it's easy to get overwhelmed and give up on your meal prep goals.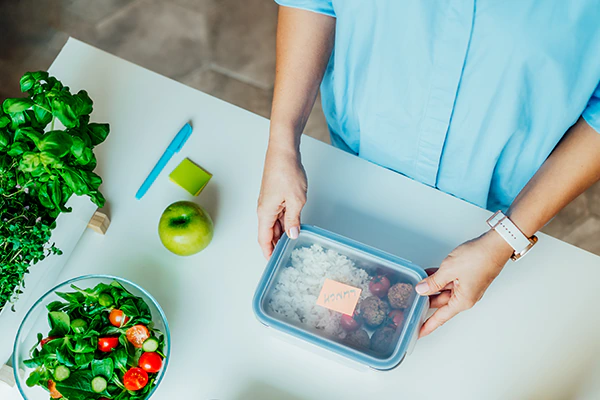 Choose Your Recipes Very Carefully
One of the best ways to make sure you stick with your meal prep is to choose recipes that you know you'll enjoy eating. If you don't like the sound of a recipe, chances are you won't want to eat it, even if it's healthy and nutritious. So take some time to browse recipes online or in cookbooks and find ones that look delicious to you.
Another thing to consider when choosing recipes is how easy they are to make. If a recipe is too complicated or time-consuming, you're less likely to want to make it regularly. So look for recipes that can be made in an hour or less, and that don't require a lot of ingredients or hard-to-find items.
Finally, you'll want to make sure the recipes you choose are nutritious. Not all healthy foods are created equal, so you'll want to make sure the meals you're preparing are packed with vitamins, minerals, and other nutrients. One way to do this is to look for recipes that include plenty of vegetables and lean protein sources. You can also check the nutritional information for each recipe to get an idea of how healthy it is.
Where to Get Those Recipes
Now that you know what to look for in a recipe, it's time to start looking for them. A great place to start is with food blogs. Nutritional calculators can be found on various websites, including the USDA website. These calculators can help you determine the nutritional value of a recipe, as well as the calories and other nutrients in each serving.
Another great source for recipes is your local library. Many libraries have cookbooks that you can check out for free, and these cookbooks often have simple, healthy recipes. You can also ask your friends and family for their favorite recipes. Once you have a few recipes, it's time to start meal planning.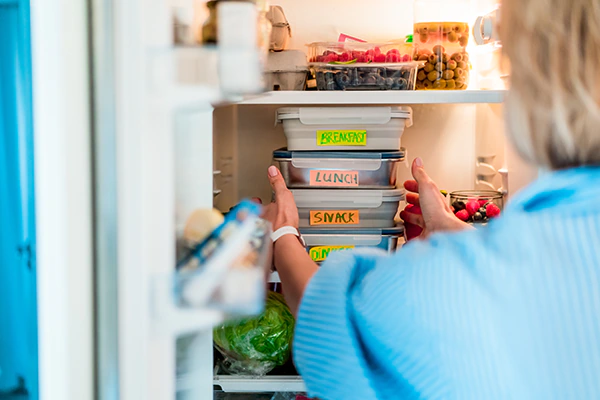 Finding the time for it
Finding the time in our busy lives is often the most difficult part of meal preparation. While doing so might require an hour or two a week, the benefits in terms of time saved in the longer term, as well as money, are well worth it.
Try to batch cook whenever possible
This means making enough of one dish to last for several meals. For example, if you're making chicken for dinner, cook extra and use it for chicken salad during the week.
Meal prepping doesn't have to be complicated. If you make a simple dish like pasta with marinara sauce, you can portion it out into individual containers and freeze them. Then, when you're ready to eat, all you have to do is reheat the pasta.
Wrapping Up!
If you're new to meal planning, start by picking one day or one week to focus on. Choose a day that works best for your schedule, and then sit down and map out all of the meals you'll need. Make sure to include breakfast, lunch, dinner, and snacks. Once you have all of your meals planned out, take a look at your pantry and fridge to see what ingredients you already have on hand. From there, make a grocery list of the items you need to buy.
If cooking isn't really your thing, that's okay! You can still meal prep without spending hours in the kitchen. There are plenty of quick and easy recipes that only require a few ingredients and minimal cooking time. Meal prepping doesn't have to be complicated or time-consuming—it can be as simple or as complicated as you want it to be.
If you're looking to create healthy meals, you can start by looking up their nutritional info! MenuSano allows you to create nutrition labels by entering the foods you eat from a database, so you can make certain all your meals have the nutrition you need. Fill out the form below, or click here to start a free trial today!