MenuSano 
nutritional
 and 
recipe costing software
 is a game-changing solution for the food and beverage industry. MenuSano is an affordable, flexible, and user-friendly online nutrition and recipe costing calculator for food and beverage manufacturers. With MenuSano, you can easily calculate the nutritional content of your products and food costs. Whether you are a 
restaurant
, 
bakery
, 
food manufacturer
, food processor, food startup, or any other food service business, MenuSano's is here to save you thousands in lab fees when it comes to nutrition analysis and creating Nutrition Fact Labels.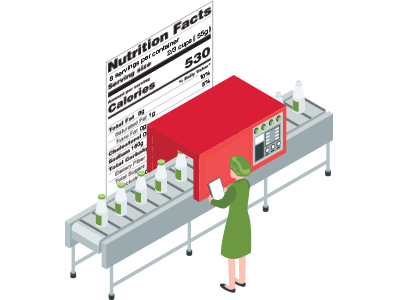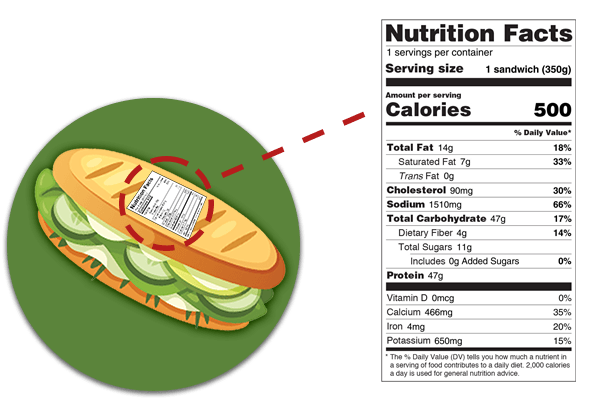 Nutrition facts labels on food and beverage products are a great benefit to food manufacturers. These nutrition labels are a source of transparency between manufacturers and customers.
Food manufacturers who display nutrition information in full transparency outperform their competitors who do not.
The result is a high rate of customer satisfaction due to the trust consumers have in your business. Customers appreciate the accountability you are taking for what you are serving.
Nutrition Analysis and Recipe Costing Software Features for the Food and Beverage Industry

Easy-to-Use
Flexible and convenient with a user-friendly design

Extensive Ingredient Database
Large database of ingredients based on USDA, Health Canada, and Public Health England

Create Healthier Products
Recipe experimentation capabilities to get the optimal nutritional profile for your market

Many NFT Templates
Over 50 compliant nutrition labels to choose from for your products

Ingredient and Allergen Labeling
Easily add ingredients lists, allergerns, and "May Contain" statements to a NFT label

Recipe Costing
Track recipe and ingredient costs to ensure recipes are profitable

Dietary Statements
Ability to add dietary statements to labels (Vegetarian, gluten-free, etc.)

For Teams of All Sizes
Multiple user licences available for everyone on your team

Nutrition Breakdown Reports
Compare the nutritional content of beverages, recipes, and dishes side-by-side
Easy to Use and Cost-Effective Solution
MenuSano makes creating and providing quality products to customers in a simple and efficient manner. Our comprehensive, nutritional analysis software details every ingredient in your recipes and drinks. Furthermore, you are able to customize what and how much goes into the products right from your kitchen.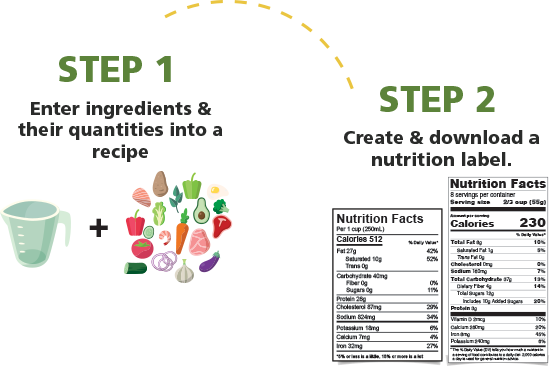 By utilizing MenuSano, you have the unique opportunity to design your food products using a customer-first mindset. You will always have control, which allows you to track what goes into your food or drinks easily, giving you the freedom and opportunity to make informed decisions when deciding what to present to your customers.
MenuSano is compliant, efficient, and affordable. Never worry about sending out food and beverage products to a lab for costly testing. MenuSano brings the lab to you, eliminating increasing wait times, which can take weeks, if not more. With MenuSano, you create, design, and complete your recipes with speed and ease. Your nutrition analysis results are instant.
Detailed USDA and CNF Compliant Databases and More
MenuSano's trusted databases are made up of federal government regulated nutrition databases. They include:
The United States Department of Agriculture (USDA),
The Canadian Nutrient File (CNF),
The Public Health England's McCance and Widdowson's 'composition of foods integrated dataset'
We are extremely mindful of the existing industry standards and have designed our product accordingly and meticulously to bring you the most detailed and fastest results possible. We keep up with the evolving standards and ensure that our products are always up to code.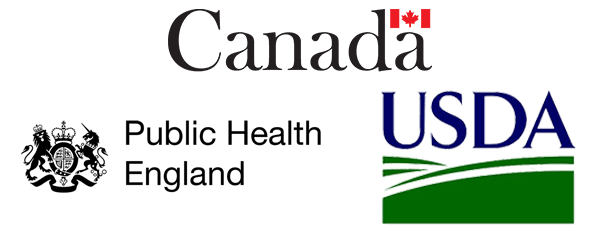 MenuSano's database feature includes:
An extensive amount of ingredients between three national databases
Contains those most commonly purchased and consumed in diets across Canada, the US, and the UK collated by Health Canada, the USDA, and Public Health England.
Multiple measurement options (cups, tablespoons, millilitres, grams, etc.)
Your Custom Ingredients feature: Menusano allows you to add custom ingredients that are not found in our main database
AI integrated into search: MenuSano uses AI to create more intelligent searches in our database. With so many items, our AI tool helps you find what you are looking for on the top of the search results list
Our Philosophy: Choice Is Healthy
Our core belief is that customers and businesses should have access to healthy choices. They should be fully equipped to make informed choices with access to comprehensive and accurate information.
Since its inception, MenuSano nutritional analysis software has earned trust from all sectors of the foodservice and beverage industries, including:
Restaurants
Bakeries
Hospitals
Government
Manufacturing companies
Public health departments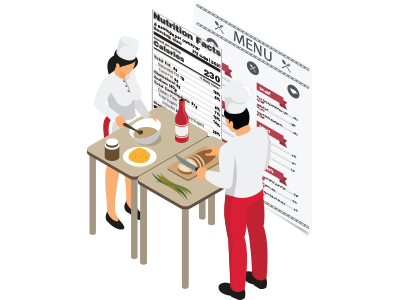 What Our Customers Are Saying...
"I'm very fascinated with the possibilities and opportunities that MenuSano provides. If I'm making something cholesterol-free, I can show the nutritional analysis with MenuSano. If I want to balance calories, I can swap out regular milk with coconut milk, and then add oatmeal. It's great to be able to see what I'm creating and its benefits to the body."
"Sending our recipes to a nutritionist, or out to a lab and having to wait three weeks for results is timely. I am constantly changing my recipes in general to improve them. Instead of using timely and costly methods to provide consumers with our product's information, we use MenuSano, a web-based nutritional calculator. It really has made this journey easier for me".
"MenuSano allows us to calculate our recipes with accuracy and instantly, it checks potential variations in the recipe. For instance, if we notice one item in development might be slightly higher in calories, salt, or other factors than we would like, we can make the necessary changes. This has allowed us to provide much more accurate information in our food items".
"The one thing we were surprised to find out is how much sodium our recipes contain. We thought we used minimal salt but Menusano helped us discover that some of our recipes contained a surprising amount, which made us change some of our recipes"
"The right product for the right application! Our business was at a standstill until we could sort out our nutrition labeling requirements. MenuSano's software was so easy to use, we were into production of our nutritional labels in minutes, no small feat! When we were obtaining our food safety certifications for Township 27, nutrition labeling became necessary. We were unsure of where to start or what to do. Many of the websites we researched claimed to provide all the answers and quite frankly didn't. Then we found MenuSano! MenuSano delivered on all fronts; nutrition labeling, ingredient sourcing, and all kinds of applications we hadn't even thought of. Sooo intuitive and easy to use, not sure where we would be without them!"
"Simple Interface, Good Feature Set, Excellent Price. Very easy to use, and comes with a short tutorial. Like the ability to be able to access Canadian Nutrient File data and to incorporate actual manufacturer nutritional information into recipe analysis. Nutrition Facts panel generation from a recipe helps to make the outcome very professional looking."
The best software by far for food companies. This software saved me. I had a deadline and the person I usually get to do my nutritional was not available. Thanks to this software, we will be doing it all ourselves from now on.