Toronto (September 20, 2019) – Tech in Motion has chosen Sonia Couto of MenuSano as a finalist for the Best Tech Manager category in this year's annual Timmy Awards, which recognizes the top workplaces for tech professionals. Winners will be announced at a live ceremony this October, with two awards per category. The local community will crown one Community Favorite by submitting votes here, through September 27th, while an expert panel of judges will determine the Judge's Choice winner.
"Having innovative finalists year-after-year speaks to the growth of the tech community here, and the event series has the honor of celebrating those leaders of change in each workplace," says Mandy Walker, Director of Marketing at Motion Recruitment, creator of Tech in Motion. "Each finalist was chosen for exemplifying a 'Best Tech Manager' and we're excited to see who takes home a Timmy."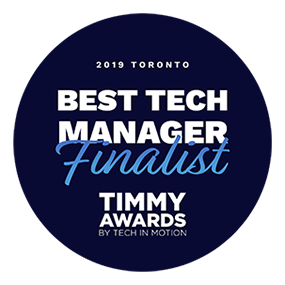 The selection criteria for the Best Tech Manager is based on the following:
Promotes career growth and inspires innovation
Goes above and beyond to ensure a great team culture
Employs a clear and communicated vision to produce a great product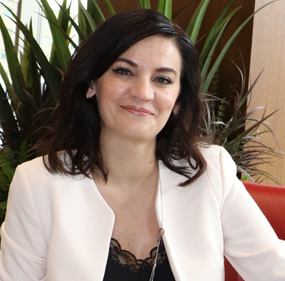 "I'm thrilled that MenuSano is now being used globally. Our next upcoming release will be coming this fall. My team and I have been working very hard this year listening to our clients and adding valuable features to our nutrition analysis software. We are committed to improving people's health through good nutrition and providing the best nutrition analysis tool for foodservice providers. As the old saying goes, 'You are what you eat,' and I believe that we can reduce and control diseases with proper diet through MenuSano."
-Sonia Couto, Founder of Menusano
MenuSano's mission is to improve public health by providing restaurants and other foodservice providers useful nutrition information that they can use in their operations. It also aims to reduce and control diseases with proper diet and healthy eating.
The complete list of 2019 Timmy Awards finalists can be found here. Aside from Best Tech Manager, the other award categories include: Startup, Workplace for Diversity and Work Culture. The Timmys ceremony in October will be free and open to the public, consisting of tech demos, entertainment and networking. If interested in learning more or attending, visit the Timmy Awards or the Timmy Awards event page.
About Tech in Motion Events
Tech in Motion is an international events series that brings local tech community professionals together to connect, learn, and innovate. What started as a collaborative project in 2011 between IT recruiting firms Jobspring Partners and Workbridge Associates, part of the Motion Recruitment network, grew into an organization of over 190,000 members across 12 chapters in North America including Atlanta, Boston, Dallas, New York, Philadelphia, DC, Chicago, San Francisco, Silicon Valley, LA, Orange County and Toronto. Please visit techinmotionevents.com for more information about notable speakers, sponsors and events.