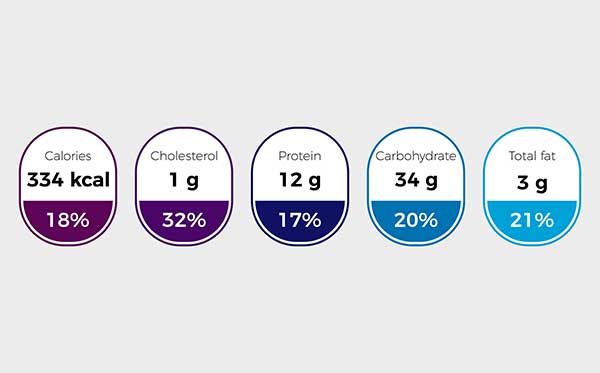 Whether you're first starting in the food service industry or you've been cooking for years in your lovely restaurant's kitchen, recipe nutrition analysis tools can be very valuable in your pursuit to create a delicious, healthy meal. You may be trying out new recipes for your business or continuing to serve those "famous" ones that your customers clamor for. Regardless, it is important to know what is going into your meals in terms of nutrition. Aren't you curious as to how many calories are in the dishes that you serve? Do you want to live and promote a healthy lifestyle? It all starts with good nutrition.
This is where MenuSano comes in. No matter how unique your dish is or how many ingredients it contains, MenuSano has the capability to analyze the nutritional value of every ingredient. The software gives you an in-depth look as to how healthy your dish really is and areas you could improve to make it even better nutritionally. Information is key and MenuSano allows you access to invaluable data that will improve your daily dishes.
Method 1: Send Your Items To a Lab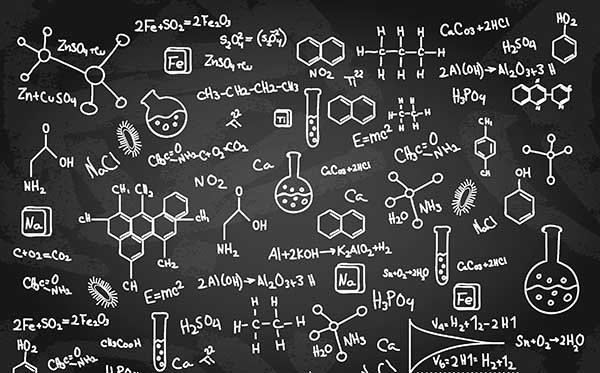 An alternative option to an in-house food analysis product like MenuSano is to send your dishes out to a third-party lab for testing. Food testing services are typically used to test products for contaminants, as well as the level of nutrients in order to put it on the standardized label.
Depending on the ingredient or dish you send off to be analyzed, this process can cost anywhere from $1000 upwards. Imagine having to do this for every single ingredient and dish that you serve in your restaurant. Not only will it cost you time that you cannot afford to waste, the expenses on your business' balance sheet will also rise as a result.
This process as a whole is inconvenient and inefficient. These testing labs are extremely busy, and it may take weeks for you to get your results. By then, you may have several new dishes you've created and need to send out for testing. You don't have the time to wait that long. As you are well aware, the restaurant business moves very quickly, and depending on your location and the complexity of your dishes, the process of using these labs can definitely slow you down. Why would you want to go through all of that trouble?
While this has been a popular option for many years, it can be a very expensive and inefficient decision for your business. Perhaps it's time explore another option: the MenuSano solution.
Method 2: Theoretical Analysis with Nutrition Analysis Software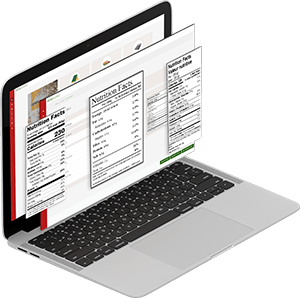 Sometimes, analysis solutions can seem intimidating because of the nature of the technology, or seemingly daunting process that comes along with analyzing food.
We decided to remove the difficulty and stress, and make the process of utilizing MenuSano simple! You can use this product to its fullest capacity by following the steps below:
Write out a list of ingredients that you would like to include in your dish(es).
Input each ingredient you use into the software and generate a nutritional analysis for the recipe.
Additionally, you can combine multiple recipes into a dish and view the nutrition composition of the dish.
Nutrition facts labels can then be downloaded and printed.
Include this label as part of your menu, or have it displayed on a larger board for customers to see.
It is that easy. You can enjoy the various benefits that MenuSano has to offer. Give it a go!
Which Nutrition Analysis Method is Best for Recipes?
MenuSano is the ultimate solution for nutrition analysis. With MenuSano, your ability to experiment with recipes becomes simple, efficient and effective. The software will provide you with all of the details that you require to give you peace of mind with every meal served.
By using MenuSano, you will have the extraordinary ability to customize each dish. As a result of the comprehensive nutrition analysis that MenuSano provides, you will be aware of how healthy your dish is. If your dish, for some reason has unhealthy elements to it, you have the power to substitute ingredients and see how that substitution changes the quality of the dish.
The software is comprehensive, detailing the total amount of calories in the serving and the serving size, as well as the fat and carbohydrate breakdown, in terms of fiber and sugar. It also shows protein, sodium, and vitamins A & C, as well as calcium and iron. Providing these necessary details to consumers will show that you are taking on the responsibility of creating healthier food for customers and are aware and an active influencer as to what goes in your food.
Try a free trial for yourself at MenuSano.com!