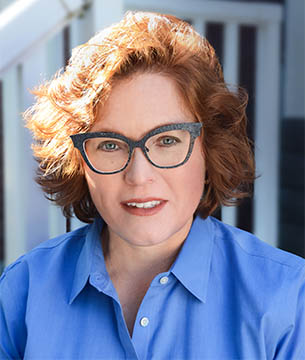 In this episode, Sonia Couto, Founder of MenuSano, will be talking with Cheryl Appleton, who, for over 20 years has been leading large multi-national companies with her procurement expertise and is also the Founder of Canadian Women In Food, which is a national association supporting female food entrepreneurs.
Since 2001, Cheryl has been a Certified Supply Chain Management Professional (CSCMP), and has served on executive boards such as The Women's Foodservice Forum (WFF) in 2012 – 2014.
In 2016, she was named one of "10 Women Changing the Canadian Food Industry" by The Huffington Post as well as a panelist and speaker for several groups including the Women's Leadership Network (WLN), Women Business Enterprises Canada (WBE), and Food Starter.
Find Cheryl Appleton online:
Healthy Menu Podcast – Episode 12: Canadian Women in Food with Cheryl Appleton
Light Transcript of Interview
S: So you're the founder of this wonderful organization. Could you tell our listeners a little bit more about the organization and why you decided to start something like this?
C: Sure, female food entrepreneurs are really some of the most innovative product developers out there; they're mothers, they're daughters, they're sisters, there's aunties, and they're making decisions on how best to feed and nourish their families every day.
They see and experience food trends long before bigger organizations and actually listen to what consumers have to say.
Until we had arrived on the scene back in 2014, there really wasn't a formal entity out there, trying to build a network of women who were serious about the food industry.
There were a lot of local groups, ad hoc Facebook setups, but nothing to really formalize a mission for women, who were the chief cook and bottle washer of their own businesses out there in the food world.
S: How are you helping women navigate through this entire process that they're going through as they're trying to be entrepreneurs and manage everything in their lives.
C: Well, you know there's a lot that has to do with our mission. So, you know, our mission is an organization. We follow some very key principles. We prioritize opportunities for our members to be able to market and promote their businesses.
We look to create meaningful learning initiatives because our members are busy. They operate their own food businesses.
Oftentimes they're parents to small children or they might be of an age where they're taking care of aging parents as well. So they don't have a lot of time so they said to us, "we don't have time to do that. So we need to have a compelling reason to step away from our business to be able to focus on learning initiatives so that we can work on our business, not just in it."
What we also do is we work with industry to unlock access for our members, sometimes that's just understanding how to be able to bring products to market knowing where to get financial support and who to be connected to and understanding the landscape that can be a very difficult complex industry. Fundamentally, at the end of the day, it is true that we create this network of women who are serious about building an association for women and food.
S: Right, so you've become an integral part of the Canadian food industry in recent years. How would you say female-identifying entrepreneurship in food has changed over time?
C: Well, we could say that certainly in the last 4 weeks, everything has changed for everyone that's in the food industry, not just female food entrepreneurs.
The reality is that women don't have the same level of support systems and that's part of the reason why we created Canadian Women in Food in the first place back in 2014.
There wasn't anything there to help connect them and connect them to the resources that they need, and right now, for a lot of women it's about building their business or it's about ensuring that they continue to have the support from the broader community as they pivot during this difficult time.
The reality is that women are resilient, and they don't have any issue with working together with one another they don't view necessarily as competition so we as an organization we have to evolve as the environment evolved.
S: What has been the most challenging aspect of your profession?
C: You know as founder, I think that the most challenging aspect has to do with continuing to evolve as an organization as the environment evolves for our members, especially during this time while we're dealing with COVID.
And at the same time, the best part is being able to ask and to listen to the members for their ideas and what matters most to them at this time. What's critically important now? We don't always get it, right. Although we're still here and we continue to grow and change so perhaps some things must resonate but right now we're working with the members. We have a subgroup of members and we're trying to find a way to launch an online model for the members, which will assist them with their direct selling abilities right now at this time.