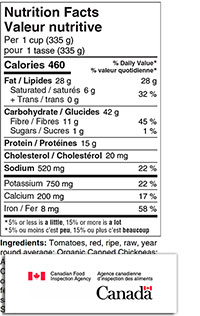 Nutrition Labelling and The CFIA
Accurate nutrition labelling is crucial and your products need to follow industry standards set forth by regulatory bodies. These changes can benefit you in many ways. Your labels will promote transparency and allow you to build trust with your customers.
Correct nutrition information is vital for health-conscious consumers looking to make informed decisions. Today's diners continuously demand accuracy and integrity from foodservice providers. Simply put, they want a company that they can trust.
The Canadian Food Inspection Agency (CFIA) is a regulatory body dedicated to protecting Canadian citizens from preventable health risks caused by food and zoonotic diseases. Health Canada's responsibility includes helping Canadians enhance and manage their health. Nutrition labelling regulations are developed by Health Canada and the CFIA is in charge of enforcing these requirements.
On December 14, 2016, changes to nutrition labelling, list of ingredients and food colour requirements to the Food and Drug Regulations were published. A five year transition period has been authorized for the industry to comply with these new changes. Adjustments to food colour requirements and eliminating the synthetic colour certification specification are effective immediately. Currently, it is being proposed that the transition period be extended to December 14, 2022.
Food and Drug Regulations Nutrition Labeling Amendments in Canada
The purpose of these changes is to ensure that the labelling information on prepackaged food products is more valuable and easier to read for Canadians. Health Canada and the CFIA have prepared a guide for foodservice professionals, academics, and government agencies in generating accurate nutritional values and this article will help you navigate these new regulations.
Please be aware that the CFIA also uses the Nutrition Labelling Compliance test to ensure the accuracy of nutrients listed on food labels and in ads. It also determines whether the labels and claims comply with the Food and Drug Regulations.
Keep in mind that during the five year transition period, manufacturers must comply with either the new labelling requirement or the former one. At the end of the transition period, compliance with the new regulations is required for all prepackaged food products that are being manufactured or imported as of December 15, 2021.
Objectives of the Nutrition Labelling Specs
Regulations on Canada's nutrition facts labels have been designed to convey information in a standard format about the nutrient content of the food. At the point of purchase, consumers are more aware of the differences in food products. The goal is to help consumers make healthy food choices.
Nutrition Facts Table Requirements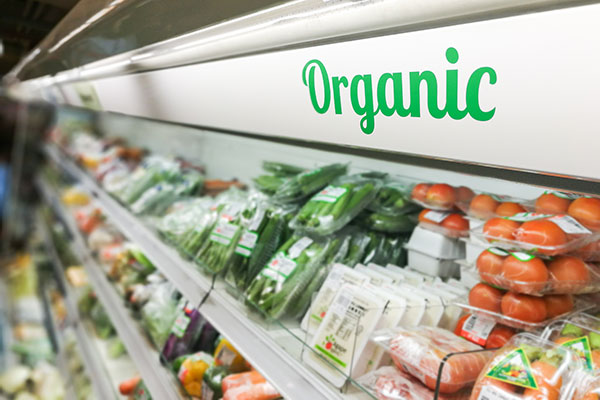 The Food and Drug Relations state that the Nutrition Facts table (NFt) is required for most prepackaged foods. The label should carry a nutrition facts table that includes:
the serving of stated size
energy value
amount of fat, saturated fatty and trans fatty acids
the sum of saturated fatty and trans fatty acids
amount of cholesterol, sodium, carbohydrates, fibre, sugars, protein, potassium, calcium, and iron
% Daily Value interpretative statement
Prohibitions
Prohibitions Certain foods or types of foods are specifically prohibited from displaying a Nutrition Facts table. They have their own nutrition labelling requirements. These include:
formulated liquid diets
infant formula and foods containing this
meal replacements
foods presented for use in low energy diets
nutritional supplements
Exemptions
Certain prepackaged products are always exempted from showing a Nutrition Facts table:
a fresh vegetable or fruit or any combination of fresh fruits or vegetables without any added ingredients
milk, skim milk, partly skimmed, goat's milk, partly skimmed goat's milk, skimmed goat's milk, cream sold in a refillable glass container, (naming the flavour) milk, (naming the flavour) partly skimmed milk or (naming the flavour) skim milk
a prepackaged individual portion of food that is only intended to be provided by a restaurant or commercial enterprise with snacks or meals
Some prepackaged products are usually exempt from carrying a Nutrition Facts table. These include:
a product for which all the information set out in column 1 of the table in the FDR, other than in relation to serving of stated size, may be expressed as "0" in the Nutrition Facts table
a beverage with an alcohol content of over 0.5%
raw single ingredient meat, meat by-product, marine or freshwater animal product, poultry meat or poultry meat by-product
sold only in the retail establishment where the product is processed from its ingredients and prepared
sold only at a flea market, fair, farmers' market, road-side stand, craft show or sugar bush by the person that processed and prepared the product
an individual serving that has not been processed to extend its life and is sold for immediate consumption
sold only in the retail establishment where the product is packaged, if the product is labelled with a sticker and has a display surface of fewer than 200 cm2.
Declaring Nutrition Information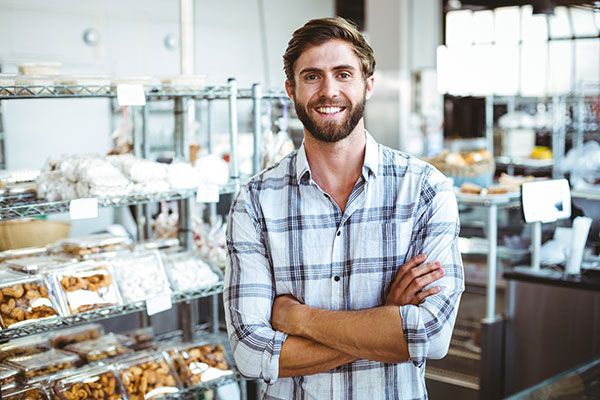 As a food service provider, it is your responsibility to display accurate information in your Nutrition Facts Labels. This can be done through nutrition analysis software or laboratories. To get started, here are some steps that you need to consider when developing accurate nutrient values:
figure out how you will be using the nutritional values
collect all of your product information
recognize and assess your options
analyze gaps and prepare to solve them
determine and apply an approach
be sure to measure and document the results of your approach
Positive Features of Databases and Software
the source of the data is reputable
data is recent and can be exported with such ease
includes all mandatory nutrients and elements for claims and Nutrition Facts table
flexible and can add custom ingredients
nutrition Facts table format complies with CFIA and Health Canada
presentation of the Nutrition Facts table that can be affixed to the product is legible and meets the graphic and technical requirements of the FDR
Comply with CFIA Standards
CFIA's labelling framework is detailed and foodservice providers should recognize its importance. You don't want to leave anything to chance when it comes to your nutrition facts labels. MenuSano provides the solution to the implementation of these new acts and regulations. Our nutrition analysis software helps foodservice providers stay compliant with all the labelling requirements that need to be met.
MenuSano is an essential tool that allows you to quickly and accurately determine the nutrition facts of your products and dishes. You simply enter in the ingredients, assembling them into recipes, and print out your new labels with such ease. The process is quick, affordable, and can be done in-house.
You do not have to deal with lab fees or long wait times. You can print off your nutrition facts labels and they are readily available online.
With MenuSano, you can experiment with ingredients to create healthy products and recipes for your consumers. The software is flexible and can be used anywhere and at anytime. MenuSano provides you with accurate nutrition information that is essential to promote healthy eating while adhering to the current government regulations and labelling requirements. Try our free trial today.