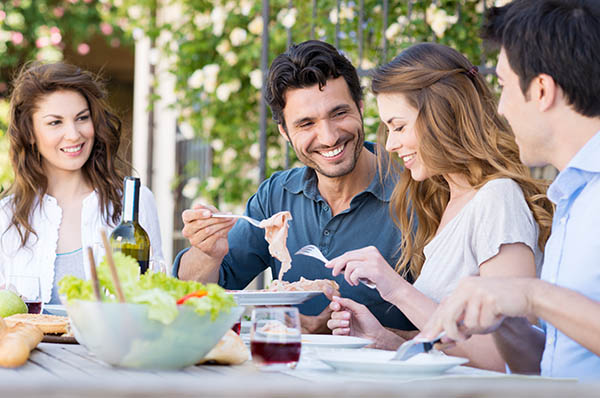 As the reopening phase is underway, we find ourselves arriving at the post-COVID era. Undeniably, the coronavirus pandemic has had a significant impact on consumer behavior. This article highlights some of the major consumer trends and how food services can pivot to meet these new demands. The good news is that your customers are longing to return. Many are experiencing COVID fatigue and desire to escape the boredom of home.
Summoning Food
Being on lockdown amidst a pandemic has had a significant impact on consumer behavior when it comes to procuring meals. Summoning meals, whether through takeout or delivery, resulted in a sharp increase and is likely not going to die down as restaurants start to re-open. Reconfiguring your front-of-house to continue to support delivery and takeout even after your seating area re-opens remains essential.
Plant-Based and Environmentally Low Impact Proteins
Meat sales soared at the beginning of the pandemic as a result of a need for comfort food, during these uncertain times. Since then, the sobering effect of the relationship between climate change and disease outbreaks has proven consumers' preferences' shift to plant-based and other environmentally low impact proteins. Eating less meat was once viewed as aspirational, now consumer attitudes are at the tipping point and this current trend is deemed as necessary. Consumers are increasingly evaluating the meat industrial processing system, how livestock is raised and slaughtered and rethinking their relationship with meat. In the possible recession ahead, dollars spent on meat may see a decline as a batch of legumes is a less costly alternative. If not already, now is a time to consider adding plant-based meals to your current menu. Consider incorporating proteins with a lower environmental footprint such as beans, chickpeas, lentils, and eggs. As an added benefit: these are also low-cost proteins, which helps your profit margins.
Hyper-local
With the shifting scrutiny on the environment and our supply chain, consumers more than ever feel good about eating local and are keener to support small, local businesses. The coronavirus pandemic has heightened the appreciation for local businesses as consumers have become tourists in their own neighborhoods. Furthermore, it is more ethically acceptable to support local with our wallets over big faceless corporations. To support local is to wear a 'community badge of honor'. Now, consumers start to appreciate how local businesses add joy and character to their neighborhoods. They have seen local businesses reinvent themselves to stay afloat during the pandemic. From pubs operating bottle takeouts to cafes stocking groceries when it was impossible to find flour locally at grocery stores, these businesses fought to keep their customers.
As a restaurant, now is the time to really show how you support local farmers and vendors. Your customers will appreciate this gesture, and in doing so, they can align their personal values of supporting other local businesses. Don't just let this be known, also promote these businesses with images and video assets through your marketing channels.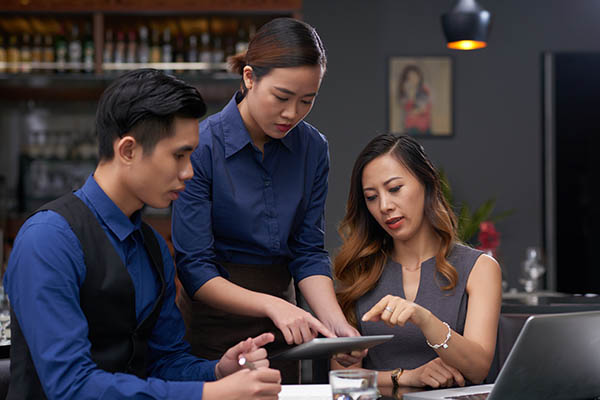 Contactless Everything
Consumers have embraced new digital and low-touch activities such as video chat, telemedicine, and curbside pickup – even boomers. For the food service industry, contactless payment is now an essential technology that every business must have in place. It has become the new norm and is expected by all. It also adds a level of safety and trust for consumers. With re-opening, foodservice businesses need to look at what other parts of the customer experience can be contactless. Consider offering a menu digitally, so that customers can view it on their mobile devices. Installing touchless activation sensors in washroom doors, toilets, and handwashing stations are other ways to appeal to consumers' preference for minimal contact of shared surfaces.
Cleanliness
We've been inundated with messaging about the role of hygiene in preventing the spread of the coronavirus pandemic. Most consumers have learned to be hypervigilant about cleanliness – from Lysol wiping anything that comes into the home to wearing disposable gloves in public. Food services have to meet a lot of regulations when it comes to sanitation and reopening. Now is a great time to share what you are doing to keep staff and customers safe from contaminated surfaces. Do more than just say it, also show it. Take photos and videos of cleaning routines and activities to share with customers on your social media channels. Most importantly, make them lighthearted and fun. This will go a long way to regaining the trust of your customers and getting them through your doors. Additionally, you can use video to show what the customer experience will be like coming back to your restaurant. This gives the customer a sense of security, which will make their experience more enjoyable.
Wellness
The 'Quarantine 15' is real. With the closure of gyms, surprisingly, McKinsey & Company only reported an 8% increased use of online fitness. As we return to the gym and participation in sports routines, a surge in wellness will occur. Consider adding healthy menu options to support consumer desire for wellness including low-calorie options for weight management and foods that support immune system health. Consider using a nutrition analysis software to help discover ways to add low-calorie options on your menu.
Value
As the threat of recession looms, many households with reduced incomes will be looking for ways to maximize their dollars. Consider adding value by increasing portion sizes so consumers can have leftovers for work/lunch options. Nourish Food Marketing suggests developing lower-cost small-sized treats that will appeal to consumers during a recessionary spending period.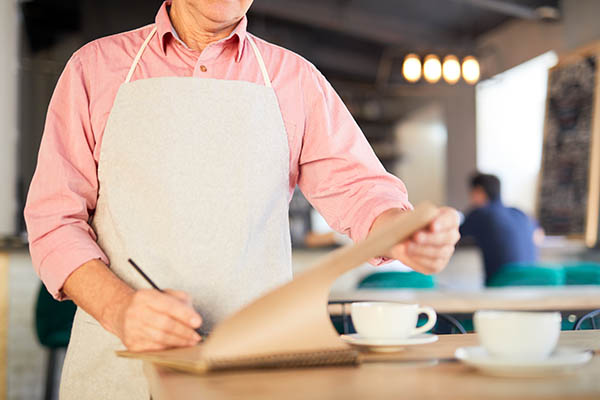 Conclusion
COVID burnout is currently everyone's reality. We are all tired of the pandemic and are longing to get out of the house and enjoy ourselves. If you can infuse the customer experience with joy and fun, this is going to go a long way for you. People gather at restaurants to experience the simple joys and mini celebrations that each bite of your food brings. Being aware of consumer trends will help meet customer expectations while planning for a successful re-opening.