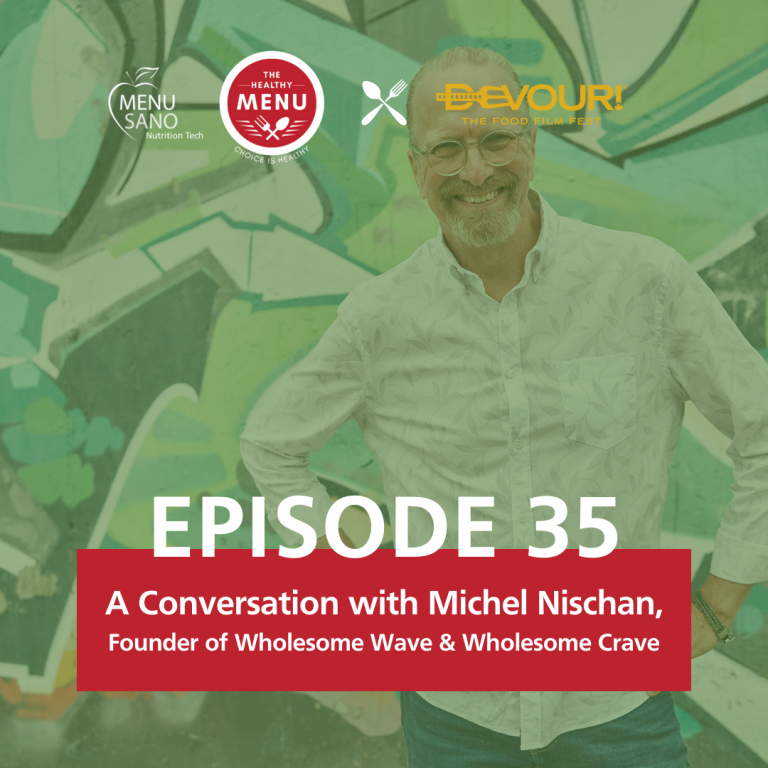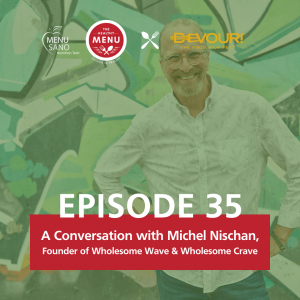 In Episode 35 of The Healthy Menu Podcast, we have a chat with Michel Nischan, Founder of Wholesome Wave & Wholesome Crave. This episode is part of the Devour Food Festival series.
Short Transcript of the Podcast
Sonia Couto:
Every summer, I have a little veggie garden outside of my balcony and indoors, I have like, you know, those little things that you buy with the lamp. And I eat a lot of lettuce, and like jalapenos. So I grow those indoor because every time I go to the grocery store and get it, it starts going bad after a while.
So I'm like, If I just pick what I need off of this little thing, then it's always fresh and it's growing and it's just something that I've always done. Do you think that's part of the solution to start teaching kids and how to do little things like this and educating them on food at an early age and that should be part of our curriculum in schools?
Michel Nischan:
Yeah, I was on a roundtable when Senator Tom Daschle did a roundtable on sustainability and the CEO of DuPont was there and a bunch of other folks like that. And, you know, one of them thought that, you know, community gardens were like, what a waste of time. What a stupid idea. Whoever thought that this is going to, like, you know, feed the world?
And it's like the community gardens to me aren't about feeding the world. Community gardens are about ending the war on science. It's like you take a bunch of kids and you give them a zucchini seed and they're responsible for the plant. They grow the plant and the plant grows a zucchini. They're going to eat the zucchini. They're going to at least try it…
Sonia Couto:
Yea, of course.
Michel Nischan:
…and they're likely going to like it because they grew it, right.
So and then when you talk about the economic piece of it, I don't know about Canada, but in the U.S., one of the early exposures of exposing your kids to entrepreneurship is setting up a lemonade stand in the front yard, you know?
Sonia Couto:
Yeah
Michel Nischan:
A packet of lemonade costs $0.25. If you charge $0.50 a glass, you get that says, you know, it's like, you know, a tomato, a tomato plant.
The tomatoes are $2 a pound, a $1 a pound, $2 a pound. At the grocery store, a tomato plant's $1.29. You get 20 pounds of tomatoes off of it. A packet of tomato seeds has 70 seeds and that's like a dollar. So imagine the amount of plants that you get. So it's an economic lesson. It's a biology lesson.
And community gardens in inner cities, I've seen it because I've engaged with Karen Washington, who is a dear friend of mine, and a number of other folks here in the U.S., you know, around Findlay, you know, the guerrilla gardeners who are growing these gardens. And it restores the meaning of neighbor.
Don't forget, you can find us wherever you listen to your favourite podcasts and you can find exclusive updates and clips across our social media platforms: