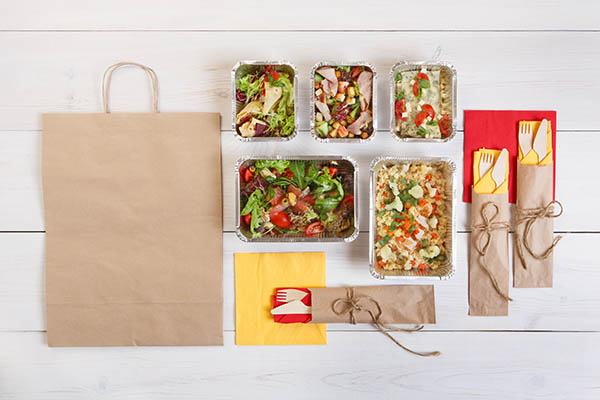 Over the past several weeks, restaurants and foodservice providers have had to pivot their business strategies. Due to increased regulations around social distancing, restaurants nationwide have been forced to close their dining rooms and have been restricted to takeout and delivery services, as well as curbside pickup. While this may seem like a negative thing at first glance, this time of uncertainty has ignited creativity and innovation among restaurant owners, foodservice providers, as well as the meal kit industry.
Though this quarter may be slower in terms of usual business, food industry leaders can take this time to take a look at and adjust their strategies and develop more creative ideas on how to appeal to consumers and keep restaurants and meal delivery services running.
Since many people are confined to their homes with no access to gyms or public recreation spaces, the health-conscious consumer is more anxious now than ever before. This is a great opportunity to utilize nutrition analysis software to ensure that you are providing the healthiest possible options to consumers who may be more calorie-conscious, to show that you have their needs in mind.
Similarly, recipe costing software can be used to ensure that you are sticking to your budget at a time when money is certainly tighter across every industry, and access to resources is more limited.
It's time for a perspective shift and explore all of the ways that restaurants and foodservice providers can thrive during this time and come out on the other side successful and with a strategy for success for the rest of 2020.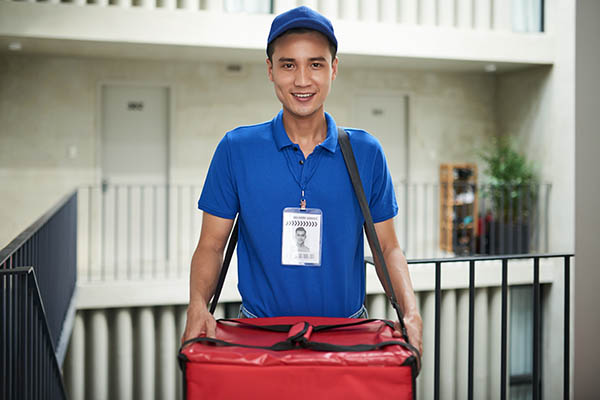 Restaurant Takeouts
During this time, the popularity and necessity for food service apps have increased considerably. Among the most popular are UberEats, GrubHub, SkipTheDishes, Postmates, and DoorDash.
The concept of these food delivery platforms is that customers can scan the possible restaurant and menu options from their phones, set up order and payment information, and get the food delivered right to their door. Since tips can be applied automatically when ordering, contactless service (a new term coined in the age of social distancing) is very simple. This option appeals to consumers who do not have to leave their homes, as well as restaurants who can still keep their businesses up and running despite the new regulations.
Restaurants should take this time to find ways to connect with their loyal consumer base, and further emphasize the value of their service and products. Consumers are more likely to support their local pizza place rather than bigger chains, if they feel a connection to keep with the brand.
Loyal customers who are essentially now becoming brand advocates can assist in promoting these businesses through social media. Since more people are spending time on social media these days, visibility for the restaurant will surely grow. This, however, will only work if there is a concerted effort from the restaurant and its staff to maintain a connection and positive relationship with its customers and the local community.
Meal Kits to the Rescue
Meal kits have grown in popularity over the past several years, as it has become more evident that the younger generations, especially those who live independently in more urban areas, no longer have the time necessary to prepare meals for themselves. Additionally, since many of these people are only cooking for one person, food waste becomes a problem.
The success of meal kit services is due to the fact that it is an affordable, convenient alternative to traditional grocery shopping and meal prepping. During this time especially, the convenience of having the meal kit delivered right to the consumers' doors has proven to be an invaluable feature of the business model.
While many restaurants are still operating their takeout and delivery services, there is still a cost associated with producing and delivering that food. Conversely, meal kit providers control their own supply independent of any outside delivery services (GrubHub, DoorDash, etc.) who take a portion of the profit from restaurants. The issue of hygiene comes into play here as well. Consumers are naturally more drawn to meal kit delivery because they are handling the food themselves, rather than eating food made and delivered by unknown people.
This time in history has resulted in the popularity and revenue for meal kit services rising rapidly and this trend will likely continue.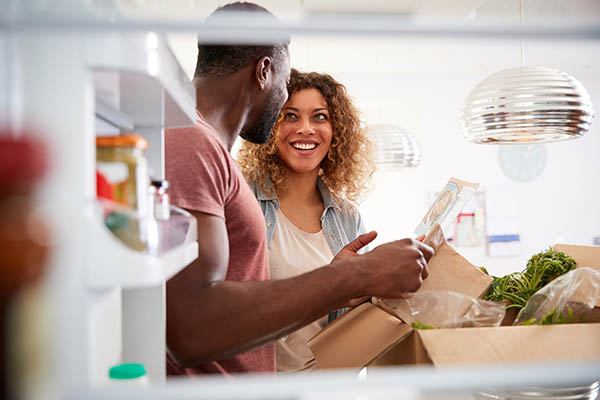 A Shift in Customer Needs
During this time, customer needs have greatly shifted. Now that the majority of people across the country are stuck at home, they are not only looking for a wide variety of recipes and meals to try, but healthy ones as well.
Maintaining healthy habits in terms of fitness and food is becoming more challenging due to the closure of fitness centers and restaurants, so now is the time to get creative with healthy, fun recipes to cater to this group. Not only that, but with the increased emphasis on staying physically healthy and keeping up their immune systems, consumers are more likely to purchase products that will help them to do just that.
MenuSano can be of assistance here, as the software can easily help calculate the nutritional value to go along with each recipe you produce. Consumers will be able to see the nutritional value of the meals they are making and/or eating, and feel good that they are filling their body with nutritious, satisfying meals that will help keep them healthy during this time.
How MenuSano Can Serve You
Although restaurants and meal kit businesses were put in a challenging position at this time, many are finding success by finding ways to be creative and savvy with their recipes, budgets, and overall strategies. Now more than ever, it is extremely important to connect with consumers through quality products and services. MenuSano nutrition analysis software can be a very helpful resource during this time to help those in the food industry make informed decisions regarding their recipes.
MenuSano is a nutrition value calculator and recipe costing software. Its primary function is to give foodservice providers detailed, accurate information about the ingredients they are using. As a business, this will allow you to be transparent with your customers and show that you are using resources to provide them with a quality product.
MenuSano's software will help you facilitate costs, expenses, and daily reporting. It provides information about the ingredients you are putting into your recipes and allows you to be more creative in designing the dishes rather than worrying about the logistics of the process.
MenuSano's nutritional value calculator software is a dynamic tool that allows foodservice providers to target and cater to consumers while remaining profitable. It is extremely important, especially now, to ensure that your product is head and shoulders above your competitors and that you are making the most of your budget. With its dynamic features, MenuSano can help you achieve this success.