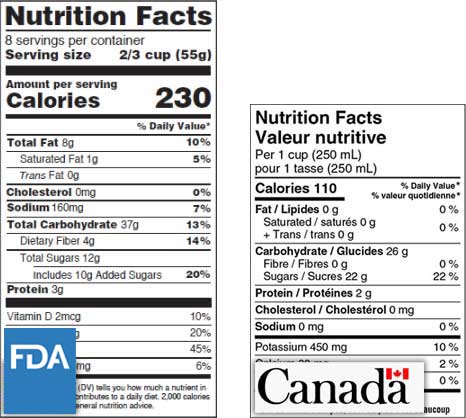 Nutrition facts labels are crucial whether you need them for your own product or are proactive in what you eat. You do not want to leave anything to chance when it comes to receiving and sharing all relevant nutrition information.
Accurate label information is paramount if you're on a special diet or have food allergies. This detailed nutrition information helps to ensure proper eating habits. Nutrition facts labels are critical for people looking to improve their health. This article addresses the reasons why labels are essential tools that provide transparency to today's consumers.
The Government's Role
In 2017, the Healthy Menu Choices Act began in Ontario. The idea behind this was to help families make healthier and more informed decisions when dining out. This legislation required food service locations with 20 or more locations in Ontario to provide nutrition information. It required them to display calories on their menus for standard food items.
Consumers tend to have little idea of how many calories are in the foods they consume. These new regulations help provide them with better insights. In regards to calorie requirements, adults aged 13 years and older require around 2000 calories a day, while those aged 4 to 12 require around 1500.
The Healthy Menu Choices Act helps people realize the required amount. Packaged foods provide calorie information, but what about that donut or cookie that doesn't have the information? The act simply enforces the availability of this information and other data for standard food items.
Health Canada is a branch of the government responsible for helping Canadians maintain and improve their health. They maintain the safety of Canada's food supply and promote a nutritious and balanced diet. Health Canada is important for providing advice and information on the safety and nutritional value of food. They are also critical for establishing and promoting nutrition-based policies that are evidence-based.
The U.S. Department of Agriculture, or USDA, is the U.S. Federal executive department responsible for American laws regarding food. The assurance of food safety for the nation is one of the roles the U.S. government has undertaken. They also provide many programs that promote nutritional education.
Many people are unaware of what is in the foods that they consume. The government plays a critical role in educating and informing their citizens of what they put in their bodies.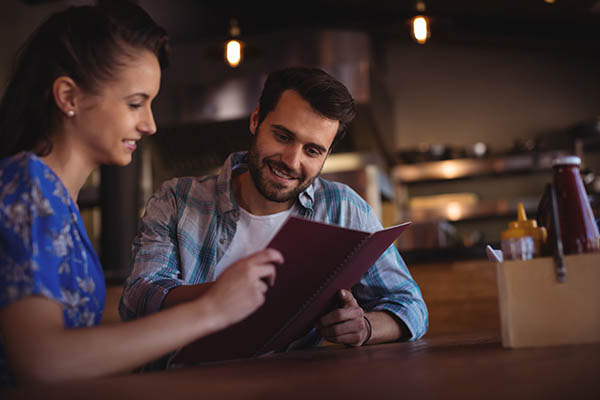 The Benefits to Your Consumer
The movement towards better nutrition and health has evolved over the last few years. More information about the importance of healthy eating is readily available. Consumers can now access instant information on nutrition from YouTube channels, cooking shows, and blogs.
Today, health and wellness are considered top priorities in people's lives. Consumers are more knowledgeable, and so they are more aware of what's healthy and what they should avoid.
Nutrition facts labels aid consumers in making informed decisions. Consumers continue to demand to know the nutritional value that is in their food. It doesn't matter if they follow a ketogenic diet, gluten-free, or vegan, they want accurate information.
Companies that don't provide accurate nutrition information risk losing the trust of their customers. Once trust is lost, it is almost impossible to get it back. Accurate nutrition labels serve as guides that people use in making healthy choices every day.
An Advantage to Foodservice Providers
Many products are vying for your consumer's attention. You want to be the brand that they trust and stay loyal to. They appreciate brands that aim for transparency and promote personal connections. Acquiring brand advocates starts with accurate nutrition information.
Studies have shown that 76 percent of adults read labels when purchasing packaged foods. Consumers are actively reading labels to properly educate themselves. They are looking for ingredients that they are familiar with and are on the lookout for things to avoid.
The consumer today is more aware of harmful ingredients and want to avoid them. They have become more educated on the dangers of trans fats, high fructose corn syrup, and artificial sweeteners and look to avoid them.
The trans fat issue is especially notable. Trans fat content has gone down by 86% since 2015 when they were required to be listed on nutrition facts labels. In that same year, they became officially banned.
Sugar content appears to be at the top of the list of what consumers pay close attention to. Over 60 percent of consumers acknowledge the sugar content information on food labels. They are now more aware of the damage that sugar can inflict on their bodies.
Today's research reveals that nutrition information encourages healthier choices when dining out. Customers often order lower-calorie choices in restaurants with menus that include calorie information.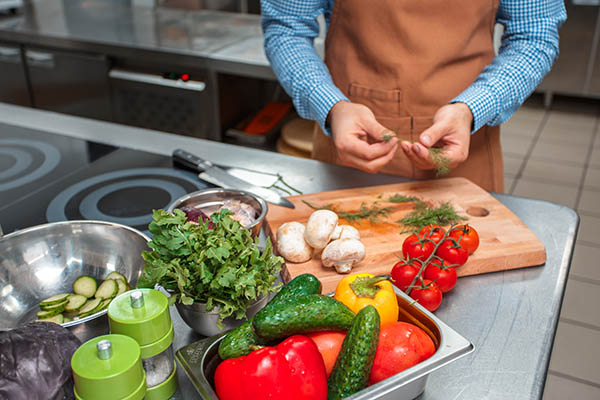 Conclusion
One big bonus that comes from accurate nutrition labels information is healthier options for consumers. When companies have to list unhealthy ingredients, they tend to put less of them in their products. Accurate nutrition information creates accountability for companies, leads to transparency, and ultimately, customer loyalty.
MenuSano is the perfect solution for analyzing nutrition. It creates labels that lead to happy and healthy consumers. Consumers can get easy access to nutrition information online and this allows them the ability to live a healthier lifestyle.
If you are a food service provider, MenuSano allows you to be able to easily analyze your product in detail. It can do this because of its comprehensive nutritional analysis functionality. The software provides a complete breakdown of calorie content, as well as fat, protein, and carbohydrates. The carbohydrate breakdown will reveal the balance between fiber and sugar, to satisfy your consumers' need for such data.
MenuSano is easy to use and it involves:
entering your ingredients into recipes
assembling the recipes to form your dishes
downloading and printing your new nutrition labels
Consumers are more health-conscious than ever and this process can be done in-house quickly and easily. It is also more affordable than using a lab, saving you precious time and money.
People today want to know what they should and shouldn't be putting in their bodies. They want to improve their overall well-being and seek the info that helps them accomplish this. MenuSano is a tool that enables consumers to live better and healthier lives.